Hi everyone, welcome to my latest blog.
In March of this year, I was unsure as to where we would be in the run up to Christmas. But as a nurse, my gut told me that Covid -19 wouldn't be a quick fix. But I have watched with sadness as the dreams of so many have lain shattered s they try to get their wedding day arranged.
However, all has not been lost. I have been lucky to have conducted a number of small , I mean really small elopement type ceremonies, and I have been humbled and amazed at the beautiful strength some couples have shown at this difficult time. I have also learnt a lot.
The biggest thing I have learnt is that a beautiful and meaningful wedding has nothing at all to do with how much money is thrown at it. Don't get me wrong, I am not and never will disparage large luxury weddings. For many this type of wedding is the way to go, but for many others they have struggled and struggled to work out how many years it will take to pay off the debs incurred in a £10K+ wedding.
For me, weddings are all about the couple. Of course, for many that means that family and friends have to be present, but all couples have options.
The elopement ceremonies I have conducted, have all been in local parks under the trees in all weather. The couple, me and bottle of champagne. It is beautiful but what if that is a bit too small for you? Well. take a look at your garden. Unless you literally have a tiny yard, (at which point we need to look at he local park) then you have a wedding venue on your doorstep. Even small gardens can be dressed to perfection.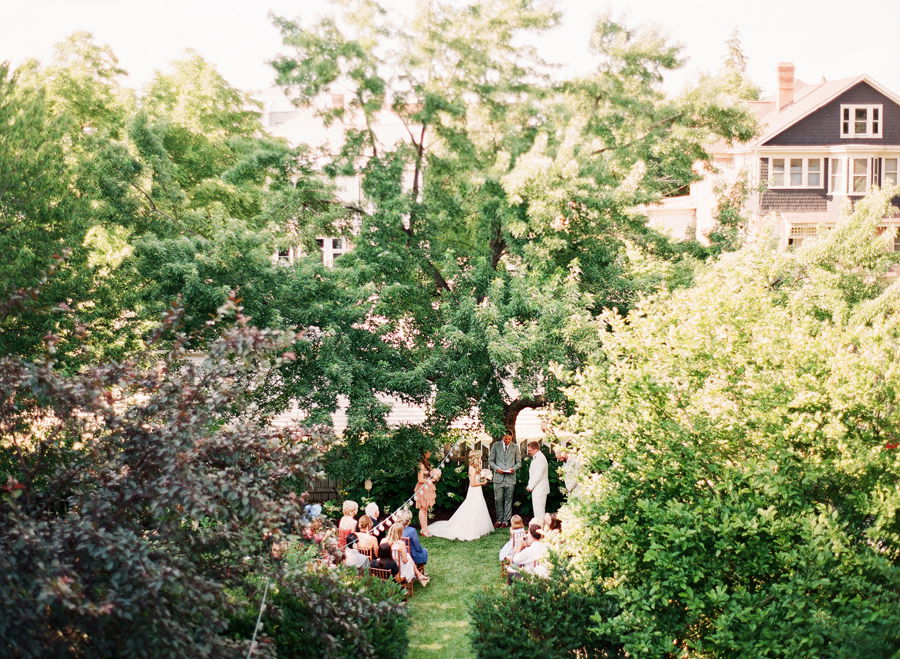 This photo shows what can be achieved in an average family garden.
But what about even smaller?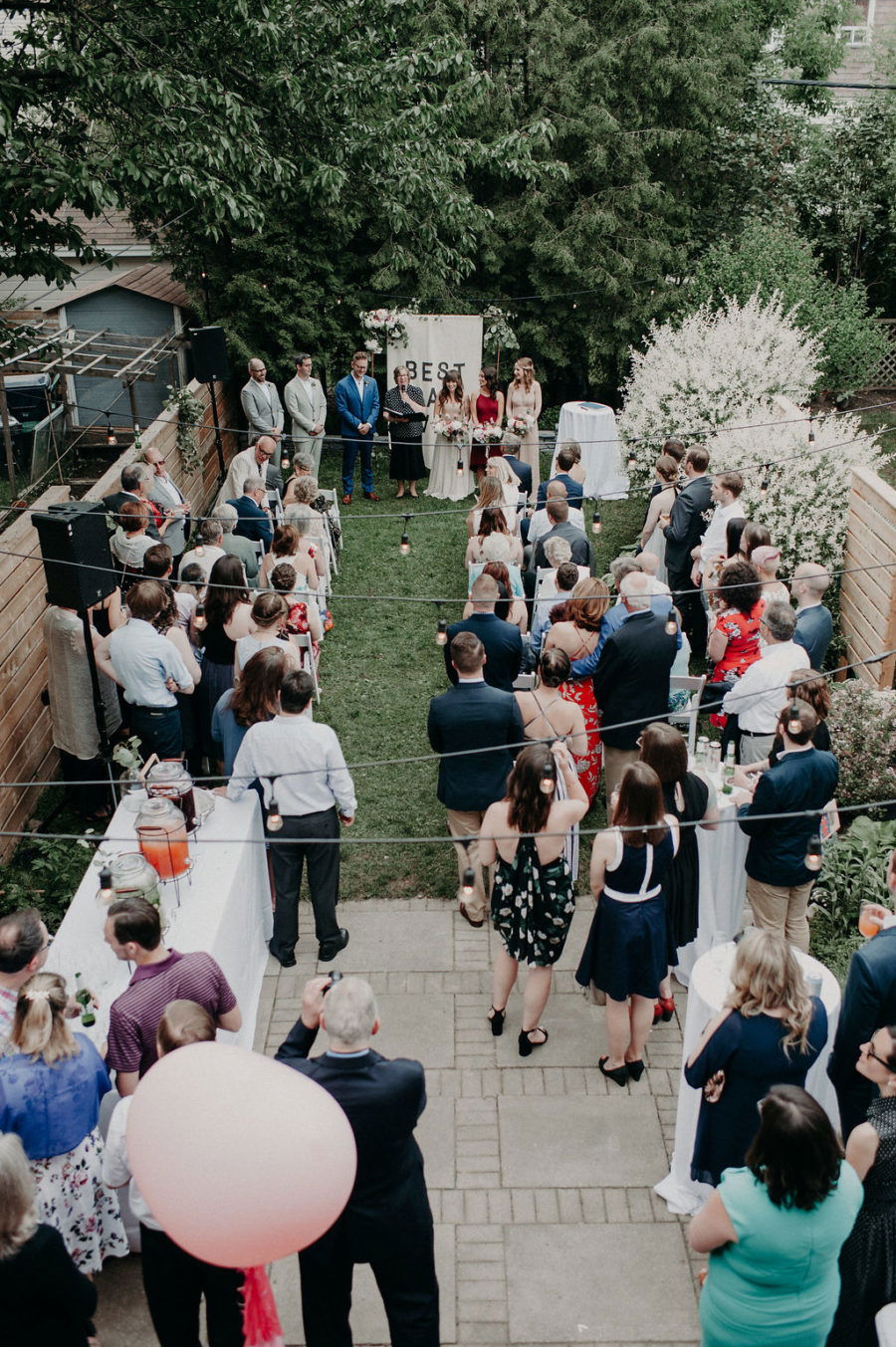 Not your style? Well that is ok, because the beauty of a home wedding, is that you can do what you want with theming. We are so lucky these days, In the UK with Shops like 'The Range' you can pick up beautiful wedding decorations at an affordable price. But if you want something a little different, there are literally hundreds of hire companies where you can purchase props for your garden wedding.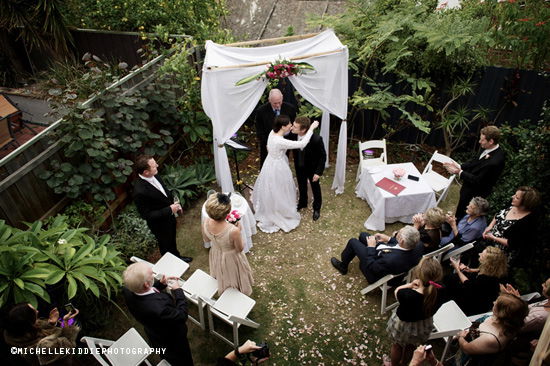 For me the take home message is this - We are in a changing world. No one knows what is around the corner. What we do know is that the impact from the COVID -19 pandemic has hit us all, with personal loss, financial uncertainty and the certain knowledge about what is important. That is those close friends who checked in on us during the numerous restrictions, neighbours who dropped off shopping, family who kept in touch. Those few people who have been the main stay of our survival through these difficult times are the people you want to stand by as you declare your love for each other.
As you can see. I am passionate about small weddings. especially those outside where you can be at one with nature as you declare your love for each other. If you would like to hear more about how you can plan your wedding at home, why not email me at ea.jenkins@uksoc.com. We can do a tour, or video tour of your space, have a chat how we can turn your garden into the perfect venue for your intimate wedding ceremony.