Being inclusive is my business!
The very nature of being celebrant, is to look after all of our couples in a unique way.
When I meet a couple, I come with a fresh sheet of paper. We start from scratch to work out how to make your ceremony work for you.
There are a number of factors which you may feel put you in a position of needing a little more care to level the playing field.
Is one of you in a wheelchair, hard of hearing/deaf, partially sighted or blind? Do you suffer from Chronic pain, have reduced mobility or do you suffer from fatigue? These are just a few examples of some of the issues I come across, but each person has unique needs.
Lets just get this straight!
Whether you have disability (visible or hidden), whether you have an illness that may need consideration during your ceremony, maybe the two of you are wildly different heights, maybe you are both plus size, or short. IT MATTERS NOT, because everyone deserves a beautiful wedding ceremony, and I can absolutely work with any limitations you may have. The traits which you live with each day are what make you beautifully human.
Recently I carried out a ceremony where the man was extremely hard of hearing, he doesn't tell anyone and just nods and smiles. He didn't want me to make allowances, but I ensured that, all our choreography ensured that he had full visibility of both mine and his partners mouths at all times so he could lip read. We also ensured that their was no music which encroached on speech, as he couldn't filter back ground noise. I spoke clearly at all times. There was no way he was going to miss portions of his special day - not on my watch.
It is our differences that make us human. I can't use sign language, but I know people who can and who will translate. Just the same as I wouldn't be able to speak any other language than English, we would bring in a translator.
If one of you is seated in a wheelchair, then we will all sit. If one of you has reduced mobility then I will adapt our ceremony to ensure it reflects your needs.
This also goes for your family and guests. These people are part of your ceremony, and I am very happy to advise on positioning of guests who may need a little help.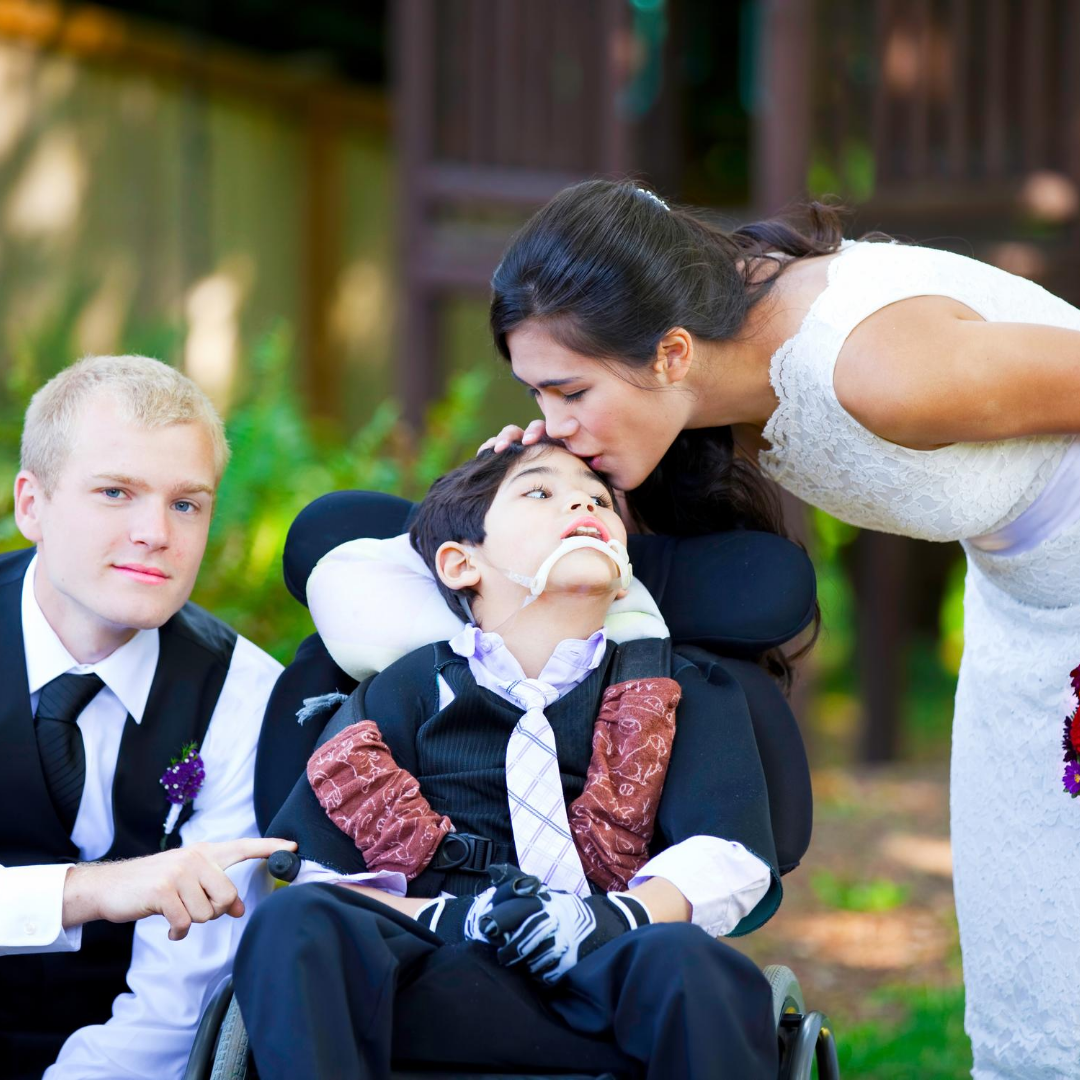 My inclusive nature extends to gender and sexuality. Whatever your identity, it is your business and is not relevant to your wedding. I don't 'do gay weddings!' I conduct weddings for anyone who wishes to have a wedding ceremony. As a queer woman myself. I do not want someone to assume I want something based on my gender and or sexual preferences. Too many people assume that individuals need or want something based on their unique attributes. I don't do that! If you want me to conduct your ceremony, we will discuss everything that you feel is relevant, and we will provide solutions that enhance but never detract from the best day of your life.