The world is truly your oyster when you are planning your special day. Many couples add unity ceremonies or extra sub ceremonies to their event to add interest or to involve family and friends.
Many of us have Welsh Heritage, or have special memories of the lush welsh culture, hospitality or scenery.
How about adding a little Welsh element into your day?
Welsh Cakes are an example of a unique and traditional food that reflects the resourceful, wholesome, and practical nature of the Welsh people.
The ingredients are both practical and symbolic.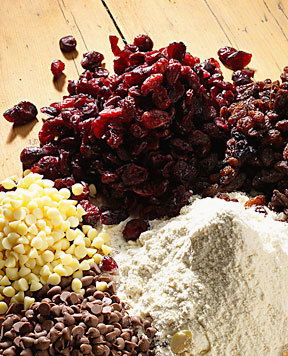 Flour : Has always been recognised as a food staple. the building block of many staple foods.
Sugar: Represents sweetness, happiness, sweet memories, good times, happy news, success.
Sultana: Representing abundance fertility and prosperity.
Eggs: The symbol of life.
Butter: Humble beginning and preservation of life.
Spice: Well this speaks for itself. Everyone needs a little spice.
Therefore when used within a wedding ritual, we have the sharing of a food between the couple and their guests, which denotes. A stable foundation, which grows into an abundant, happy life, filled with sweetness, prosperity, long life. Along with enough spice to keep things harmonious and exciting.
Elizabeth- Anne Celebrant, can incorporate this beautiful and traditional little welsh cake into a beautiful and unique unity ceremony. The Welsh Cakes will be supplied from a well renowned Welsh Cake specialist - Fabulous Welsh cakes. Gluten free, vegan and sugar free cakes are also available. Drop me a line or call if you would like to discuss your special day over a cup of tea and a welsh cake.