Weddings for a new normal
My heart goes out to every couple who is either engaged and planning their wedding right now, or has had a cancellation. If planning a wedding sometimes seemed overwhelming before Covid 19, now it can seem an impossible mountain to climb.
So, how can you get the best and most meaningful wedding for you, one that you and your family and friends will remember forever?
Social distancing in one form or another will be with us for a long time to come. Inside venue weddings may exclude a surprising number of your guests,
Therefore, have you looked at having your very own Wedfest?
Don't be put off by the title. Yes of course these outdoor weddings are perfect for any coupe who loves the festival scene. But more and more couples also have a more main stream wedding celebration based outside.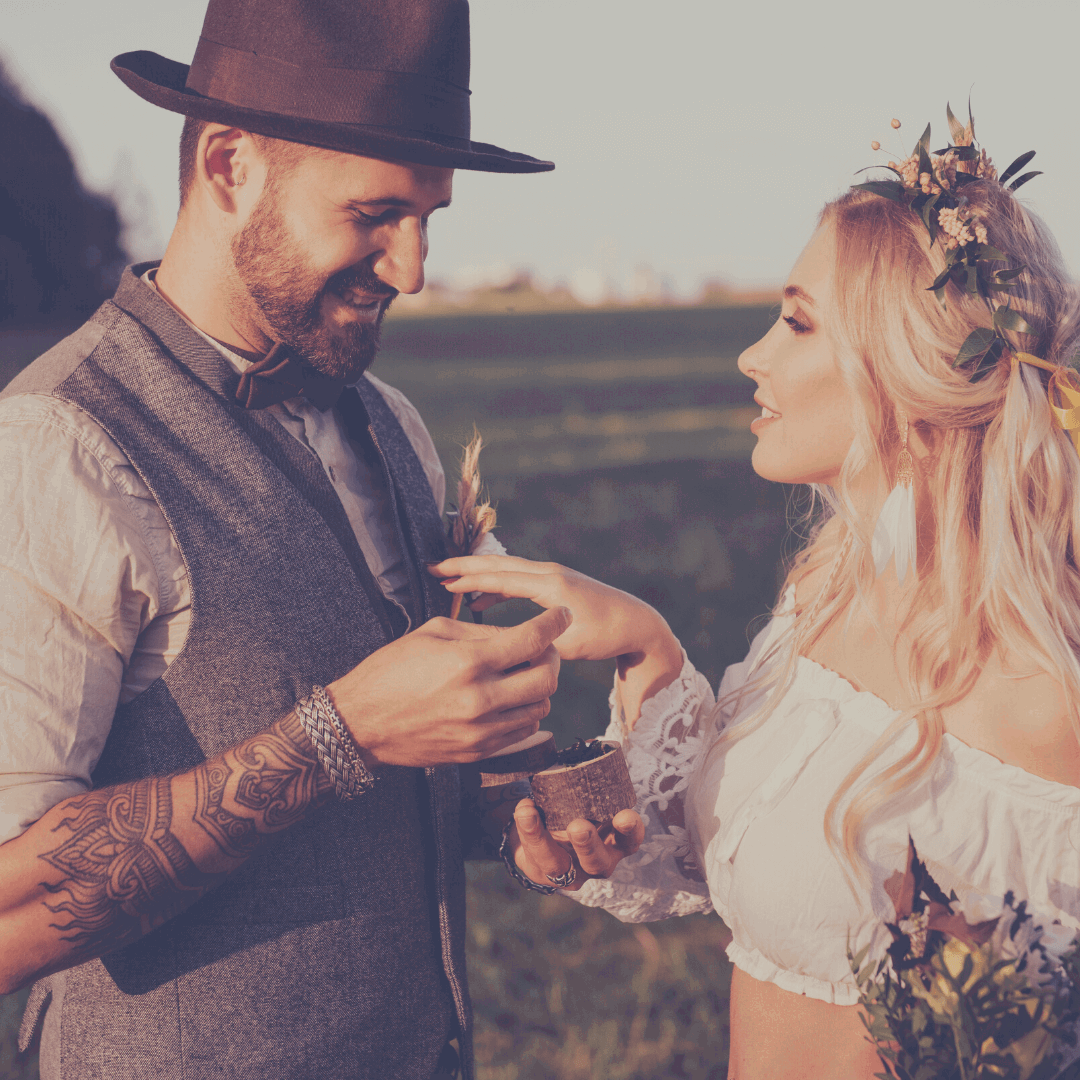 Advantages of a Wedfest.
You can create a wedding where if necessary you can adhere to any social distancing needs. Open air weddings or gatherings are deemed less risky.
A blank canvas that you can truly make your own (in most cases).
As well as Wed Fest organisers, look for local farms, or landowners who have fields to hire. You can add your own content.
You can have minimalist, with everyone camping or treat your parents and bridal party to Glamping pods.
fields and private forests have a multitude of locations for you to get wed in your favourite spot, look out for streams, beautiful glades or a barn.
Most venues allow use of a barn as well, which allows you a contingency plan for inclement weather.
You can turn your wedding into a wedding weekend. Many cultures do this anyway, and often prices (if you step away from main stream wed fest suppliers) will charge for a weekend rather than one day.
Your wedding will be truly unique.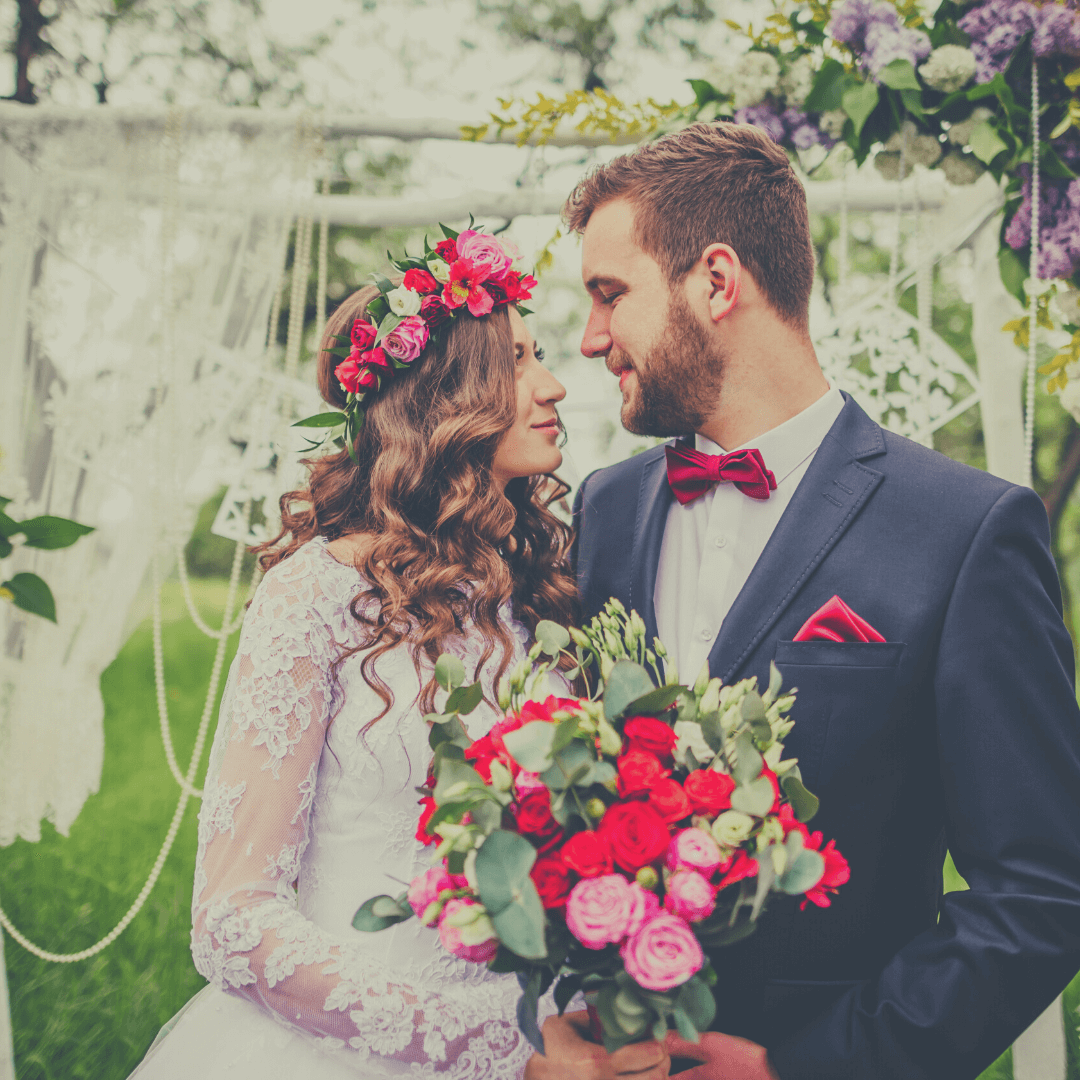 Possible disadvantages.
Ensure that the landowner has insurance to cover your use of his land for your wedding. Everything needs to be safe.
Ensure that their are toilets available. Or that the landowner will allow you to bring in portaloos. You need access to a dressing room, or somewhere your guests can freshen up.
You need good access to the site for any suppliers you choose to use and for any elderly or infirm guests.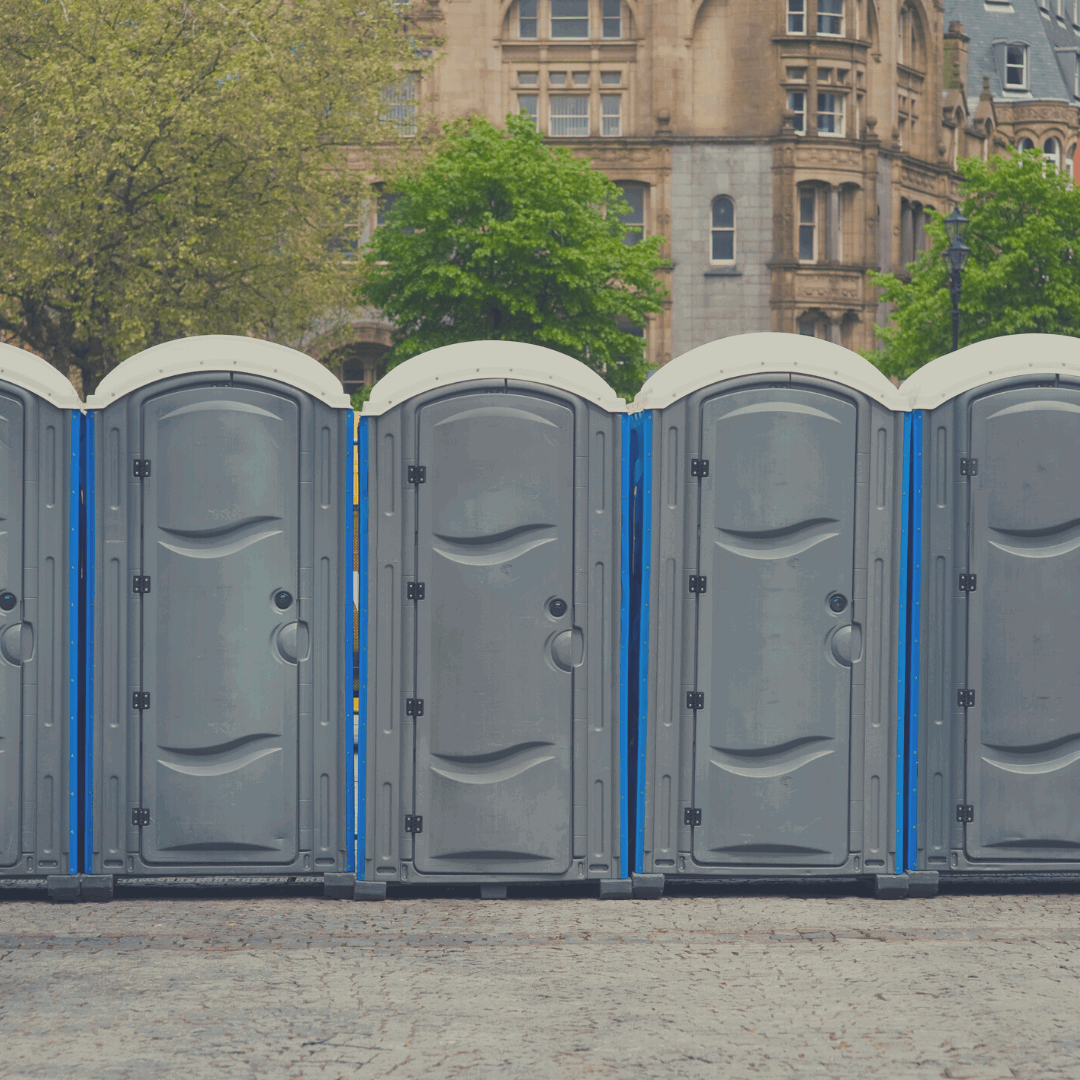 What Can I have at a Wedfest?
You can have anything as long as you have permission from the landowner.
Ceremony Wise -
Have you thought of having a full Handfasting ceremony? This lends itself beautifully to an 'at nature' wedding, but even if you don't want a full Handfasting, then you can add it in as a unity ceremony.
Think about having a standing ceremony. Apart from the elderly or infirm, have all of your guests standing around you. This is probably one of the most beautiful and intimate types of ceremony.
Include your guests in the ceremony. This makes your ceremony so much more special. After all, if you have invited people to your wedding, then they are special in one way or another. If you are having a very large wedding. Choose key family or friends to take part. Unlike a civil wedding, there are so many beautiful unity ceremonies that include guests. Gone are the day, when you had to choose one or two guests to do a reading.
If you have friends who sing, why not have them sing a song at your wedding? If anyone plays an instrument? why not them play a piece for you. I recently spoke to a bride whose gift list comprised of acts of kindness. She had guests, make decorations for her wedding, one made the cake, others sang or wrote and read poetry. The beauty of a large private space is that you can make it yours!
Another beautiful way to celebrate your wedding, is to create a space that is just for the couple. Have your ' First look' here, a moment of privacy to enjoy the first glimpse of your partner on your wedding day away from prying eyes. The intimacy of beauty of that moment in private can be one of the most memorable parts of a wedding. Some couples use this moment to share a letter or vows that are private and just for each others eyes / ears, before the ceremony begins in front of family and friends.
Have a look at my Pinterest page for some inspiration. But remember this is your day! Things are changing and we may have to make do with a new normal for some time to come, but please do not lose hope.
Plan and live. And don't let anyone tell you that your wedding has to be a certain way. The beauty of using me as your celebrant, is that we can work around issues and we can include any content you desire (as long as its legal).
Most importantly, if this Covid Pandemic has taught me anything, it has taught me the importance of having fun when doing anything, and this can never be truer than when planning your special day.