It can be quite overwhelming to see so much info in one place. If you want to chat and have me talk you through the options you can contact me for further details.
To be legally married In England & Wales there are a number of avenues:
1. A couple can go along to the registry office, and undergo a contractual service. This is often referred to as a registry office wedding.
2. You can get married in a church or other place of worship. (some places of worship need to have a registrar present) This is perfect for couples who share religious beliefs.
3. Get married in a licensed room by a registrar within a licensed venue.
There is nothing wrong with any of these options, if they are right for you!

Registry Office Weddings
When a couple gets married by a civil registrar (a civil servant) The ceremony has very little room for manoeuvre. There can be no religious or spiritual content. This is a legal contract and is not open to negotiation with the registry office.
Although some registry offices have a nice building, many are office like. There will most definitely be other couples getting married on the same day and it is far from unusual to have several bridal parties all mixed together waiting for their turn.
In order to compete with Celebrants, some registry offices now offer what they call personalised ceremonies. If you are tempted to do this, read the small print because they are still prescriptive and have little room to inject personality.
It's important to remember that registry offices are council / government departments. This is where you go when you have a birth, death, marriage to register, They are manned by civil servants.
No one would have a funeral service or a baby welcome in a council office, yet it has become almost expected for people to hold one of the most important days of their life there.
Civil wedding in hotel or other venue
Some hotels (and other venues) are registered wedding venues. Some of these venues have a room(s) that has been licensed by their local council as a place suitable for marriage. However it is important to know, that if a couple choose to get legally married in a hotel, the ceremony is almost the same as in a registry office. The contractual words have to be adhered to. You can not write or have written a personalised service. So whilst the hotel and grounds are beautiful, the actual ceremony might not be what you expect.
OK, so now we come to the bit I think you will find interesting.
Celebrant led Ceremony
There is of course a beautiful and unique way to get married. Many couples now complete the legal admin at a registry office the day before or even the same morning of their wedding celebration. (This costs under £50 for the registrar - they may however charge an extra fee to travel to a hotel)
You can then concentrate on having a wedding ceremony that suits your lifestyle and your budget. It will be a truly unique ceremony as it is tailored to you.
The beauty of celebrant led service is that you can get married anywhere and at any time (as long as you have the landowners permission). If you are one of the many couples who live an alternative life or just want a quirky wedding. this is perfect for you. If you want traditional with a little twist then this is perfect for you too.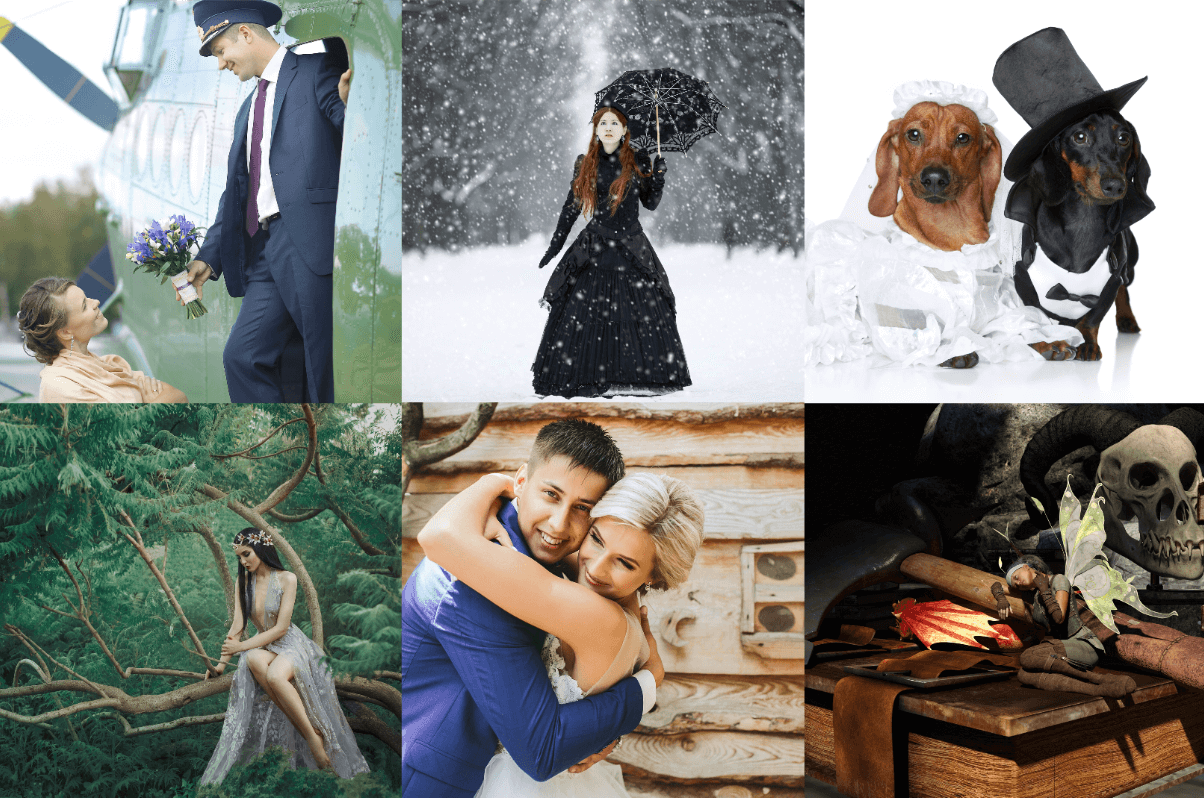 Ceremonies include your story and your words, we wind together your dreams, your memories and your aspirations into a beautifully unique and bespoke wedding ceremony. I have an extensive supply of poems and readings., songs and even hymns.
You can wear what you like, Boho attire and wellies under your frock, traditional suits or wedding gowns to full steampunk attire, you can be dressed as zombies, or Alice in Wonderland costume. It is your wedding, its is so very important that the day makes you smile and represents you up as a couple.
Your wows can be exactly what you want them to be, you can speak from your heart, They can be funny, spiritual, poetic, lines from your favourite movie, whatever you want.
We can help you to write these or you can write you own. We are available to assist you every step in the planning of your ceremony.
You can add those special touches, the special extra unity ceremonies which can tie a blended family so beautifully together, or create a unique feel to your day. You can see details on our separate page of what these can involve, but, because it is a bespoke day, we can alter these elements to fit with your personality or theme.
Ultimately it is your day and we can tailor it how you wish it to be.
Questions
Is it possible to have a wedding ceremony on New Years Eve at the stroke of Midnight? It's possible. Yes, as long as you have a venue, and your other wedding services are available, and we do not have another booking, then we can officiate your wedding - A new years package is available - details on asking.
Can I have my wedding anywhere? Really? Like my own back garden or the local woods? Yes, My speciality! As long as the land owner and / or council give permission, we can work with must venues. As for your garden? Absolutely, some of the most beautiful weddings are small intimate weddings.
What about your local pub? Yes! As long as pub owner or manager agrees... absolutely.
Of course, you can also have a beautiful celebrant led wedding on a beautiful Spanish beach, in a countryside castle or stately home.
One last thought.
The average price of a UK wedding is now well over £10,000.
Many people live in world where financial considerations are key.
With a celebrant led service you can get married at a free venue (the local woods, a friends garden, a local beach) You can hire me as your celebrant, have the most beautiful wedding, you can then have a sit down meal at a local restaurant, or even the local pub. The wedding of your dreams for a fraction of the cost.
Weddings don't have to cost the earth to be special.
Call me for a chat on 075526896097 if you would like more information or email me on ea.jenkins@uksoc.com and I can get back to you with a suitable time for a chat or skype / zoom